ICONIC STAGE CAFE
AM11:00-PM8:00 (L.O.PM7:30)
心身が心地よくアップグレードする空間、ICONIC STAGE cafe。

「食べることは、五感のすべてが喜ぶことであるように」という思いから、目にも美味しいメニューを幅広くご用意しています。
忙しい日々にメリハリと満足感をもたらすパワーサラダ、美術品のようなスイーツたち。マカロン由香氏が皆様にお届けするオリジナルメニューです。

水の巡りを思わせる浅葱色(あさぎいろ)で統一された店内で、大事な方と、ご家族と、おひとりで、ごゆっくりおくつろぎください。
ピアノを囲んで楽しむ集いの場としてもご利用いただけます。
ICONIC STAGE café is a space where you can upgrade your body and soul in comfort.
We believe that "eating is a delight to all 5 senses" and so we offer a wide ranged menu that is also delicious to the eye.
Power salads that bring a sense of well-being and satisfaction to your busy life and artful sweets. This is the original menu that Yuka Macaron offers to you.
We invite you to relax with your loved ones, with your family or on your own in our restaurant, decorated in a teal color, which reminds us of the circulation of water.
You can also enjoy gathering around the piano.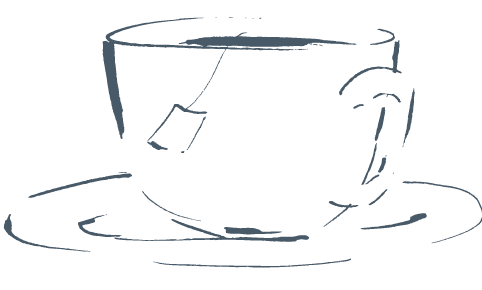 LUNCH
AM11:00-PM3:30 (L.O. PM2:30)
200 yen

220 yen including tax

200 yen to order pasta or curry in a large portion

300 yen

330 yen including tax

350 yen

385 yen including tax

450 yen

495 yen including tax

ICONIC fresh herb tea(by the pot)
SALAD
アイコニックパワーサラダ ランチセット

モリンガハーブドレッシング

ICONIC power salad lunch set Moringa herb dressing

塩麹鶏胸肉ロースト、ビヨンド豆腐チーズ、キヌア、摘みたてフレッシュサラダ、モリンガハーブドレッシング、自家製フォカッチャ

Roasted chicken breast marinated with salted rice malt, BEYOND TOFU vegan cheese, quinoa, freshly picked salad, moringa herb dressing and homemade focaccia

1,600 yen

1,760 yen including tax

アイコニックパワーサラダ 単品

ICONIC power salad, Moringa herb dressing

1,500 yen

1,650 yen including tax
SOUP
キャロットジンジャースープ ランチセット

Carrot ginger soup lunch set

摘みたてフレッシュサラダ+自家製フォカッチャ

Freshly picked salad and homemade focaccia

1,200 yen

1,320 yen including tax

キャロットジンジャースープ 単品

Carrot ginger soup

900 yen

990 yen including tax
SANDWICH
タンドリーチキン 自家製フォカッチャサンド ランチセット

フライドポテト付

Tandoori chicken homemade focaccia sandwich lunch set with french fries

摘みたてフレッシュサラダ

Freshly picked salad

1,550 yen

1,705 yen including tax

タンドリーチキン 自家製フォカッチャサンド 単品

Tandoori chicken homemade focaccia sandwich

1,350 yen

1,485 yen including tax
PIZZA
ビーツフムスの薄焼ピザ ランチセット

Beet hummus thin crust pizza lunch set

摘みたてフレッシュサラダ+自家製フォカッチャ

Freshly picked salad and homemade focaccia

1,600 yen

1,760 yen including tax

ビーツフムスの薄焼ピザ 単品

Beet hummus thin crust pizza

1,300 yen

1,430 yen including tax
CURRY
ポークビンダルカレー レモンライス ランチセット

Pork vindaloo curry with lemon rice lunch set

摘みたてフレッシュサラダ+自家製フォカッチャ

Freshly picked salad and homemade focaccia

1,550 yen

1,705 yen including tax

ポークビンダルカレー レモンライス 単品

Pork vindaloo curry with lemon rice

1,250 yen

1,375 yen including tax
PASTA
真鯛のルッコラバジル ジェノベーゼパスタ ランチセット

Red seabream pasta with rocket and basil pesto sauce lunch set

摘みたてフレッシュサラダ+自家製フォカッチャ

Freshly picked salad and homemade focaccia

1,600 yen

1,760 yen including tax

真鯛のルッコラバジル ジェノベーゼパスタ 単品

Red seabream pasta with rocket and basil pesto sauce

1,300 yen

1,430 yen including tax
KIDS PLATES
Only available to those who order a kids plate.

100 yen

110 yen including tax

200 yen

220 yen including tax

Mini soft serve ice cream
キッズプレート カレー

Kids plate curry

カレー、白米、ブロッコリー、トマト、フライドポテト、ゼリー、フルーツ

Curry, rice, broccoli, tomato, french fries, jelly and fruit

700 yen

770 yen including tax

キッズプレート スパゲッティミートソース

Kids plate spaghetti bolognese

ミートソース、パスタ、ブロッコリー、トマト、フライドポテト、ゼリー、フルーツ

Bolognese, pasta, broccoli, tomato, french fries, jelly and fruit

700 yen

770 yen including tax
DINNER
PM5:00-PM8:00 (L.O. PM7:30)
SALAD
摘みたてフレッシュハーブサラダボウル


モリンガハーブドレッシング / レモンハーブドレッシング

Freshly picked herb salad bowl Moringa herb dressing/Lemon herb dressing

1,000 yen

1,100 yen including tax

アイコニックパワーサラダ


モリンガハーブドレッシング

ICONIC power salad Moringa herb dressing

摘みたてフレッシュサラダ、塩麹鶏胸肉ロースト、ビヨンド豆腐チーズ、キヌア、トマト、モリンガハーブドレッシング

Freshly picked salad, roasted chicken breast with salted rice malt, BEYOND TOFU vegan cheese, quinoa, tomato, moringa herb dressing

1,500 yen

1,650 yen including tax
SIDE DISH
フライドポテト プレーン

French fries Plain

450 yen

495 yen including tax

フライドポテト トリュフ&チーズ

French fries Truffle and cheese

850 yen

935 yen including tax

農家さんの彩り野菜ピクルス

Farmer's colorful vegetable pickles

500 yen

550 yen including tax

自家製フォカッチャ プレーン

EXVオリーブオイル

Homemade focaccia with extra virgin olive oil

350 yen

385 yen including tax

自家製フォカッチャ ハーブ

EXVオリーブオイル

Homemade herb focaccia with extra virgin olive oil

420 yen

462 yen including tax

自家製フォカッチャ スパイス

EXVオリーブオイル

Homemade spice focaccia with extra virgin olive oil

480 yen

528 yen including tax

フィッシュ&チップス

Fish and chips

950 yen

1,045 yen including tax

ビーツフムス

トルティーヤ付

Beet humus with tortilla

980 yen

1,078 yen including tax

プロシュート&ハモンセラーノプレート

Prosciutto and jamón serrano plate

1,180 yen

1,298yen including tax

みつせ鶏のハツとレバーペースト ブリュレ仕立て

Chicken heart and liver paste brûlée

1,250 yen

1,375 yen including tax
SOUP
キャロットジンジャースープ

Carrot ginger soup

900 yen

990 yen including tax
MAIN DISH
ビーツフムスの薄焼ピザ

Beet humus thin crust pizza

1,300 yen

1,430 yen including tax

ポークビンダルカレー

レモンライス

Pork vindaloo curry with lemon rice

1,250 yen

1,375 yen including tax

真鯛のルッコラバジル ジェノベーゼパスタ

Red seabream pasta with rocket and basil pesto sauce

1,300 yen

1,430 yen including tax

焼きたてタンドリーチキン

Tandoori chicken

1,400 yen

1,540 yen including tax

メカジキとトマトの香草パン粉焼き

Herb crusted swordfish and tomato

1,450 yen

1,595 yen including tax
PARTY
4名様より承ります
パーティーメニュー3,500プラン

3,500 yen

3,850 yen including tax

摘みたてフレッシュハーブサラダ ドレッシング2種

Freshly picked herb salad bowl Moringa herb dressing and Lemon herb dressing

農家さんの彩り野菜ピクルス

Farmer's colorful vegetable pickles

ハーブフォカッチャ

Homemade herb focaccia with extra virgin olive oil

フィッシュ&チップス

Fish and chips

焼きたてタンドリーチキン

Tandoori chicken

ポークビンダルカレー レモンライス or 真鯛のルッコラバジルジェノベーゼパスタ

Pork vindaloo curry with lemon rice or Red seabream pasta with rocket and basil pesto sauce

ミニソフトクリーム

Mini soft serve ice cream

パーティーメニュー5,000プラン

5,000 yen

5,500 yen including tax

摘みたてフレッシュハーブサラダ ドレッシング2種

Freshly picked herb salad bowl Moringa herb dressing and Lemon herb dressing

農家さんの彩り野菜ピクルス

Farmer's colorful vegetable pickles

スパイスフォカッチャ

Homemade spice focaccia with extra virgin olive oil

みつせ鶏のハツとレバーペースト

Chicken heart and liver paste brûlée

ビーツフムスの薄焼ピザ

Beet humus thin crust pizza

メカジキとトマトの香草パン粉焼き

Herb crusted swordfish and tomato

焼きたてタンドリーチキン

Tandoori chicken

ポークビンダルカレー レモンライス or 真鯛のルッコラバジルジェノベーゼパスタ

Pork vindaloo curry with lemon rice or Red seabream pasta with rocket and basil pesto sauce

ミニソフトクリーム

Mini soft serve ice cream

カヌレ

Canele

飲み放題2,000 プラン

2時間制

2,000 yen

2,200 yen including tax

瓶ビール・赤ワイン・白ワイン・ハイボール・オレンジジュース・アップルジュース・
アイスティー・ハーブティー(hot)

飲み放題3,000 プラン

2時間制

3,000 yen

3,300 yen including tax

生ビール・瓶ビール・赤ワイン・白ワイン・スパークリングワイン・ハイボール・
オレンジジュース・アップルジュース・アイスティー・ハーブティー(hot)・
ペリエ・ノンアルコールビール
フィナンシェ トラディショナル

Financier Traditional

320 yen

352 yen including tax

フィナンシェ ヴァローナカカオ

Financier Valrhona cacao

370 yen

407 yen including tax

フィナンシェ 抹茶

Financier Matcha

370 yen

407 yen including tax

フィナンシェ ジンジャーカルダモン

Financier Ginger cardamom

370 yen

407 yen including tax

フィナンシェ ミント

Financier Mint

370 yen

407 yen including tax
FRUITS PANNACOTTA
フルーツパンナコッタ ストロベリーミルク

Fruit pannacotta Strawberry milk

550 yen

605 yen including tax

フルーツパンナコッタ マンゴーココナッツ

Fruit pannacotta Mango coconut

550 yen

605 yen including tax
CANELE
発酵バターカヌレ バニラ&ブールノワゼット

Cultured butter Canele Vanilla and beurre noisette

300 yen

330 yen including tax

発酵バターカヌレ 抹茶

Cultured butter Canele Matcha

300 yen

330 yen including tax
CUBE CAKE
キューブケーキ キウイ&キウイ

Cube cake Kiwi & Kiwi

450 yen

495 yen including tax

キューブケーキ アップルシナモン

Cube cake Apple cinnamon

450 yen

495 yen including tax

キューブケーキ パイナップルジンジャー

Cube cake Pineapple ginger

450 yen

495 yen including tax

キューブケーキ マンゴーココナッツ

Cube cake Mango coconut

450 yen

495 yen including tax
RARE CHOCOLATE FONDANT
レアショコラフォンダン 抹茶

クリーム添え

Rare chocolate fondant Matcha with cream

530 yen

583 yen including tax

レアショコラフォンダン ローズ

クリーム添え

Rare chocolate fondant Rose with cream

530 yen

583 yen including tax

レアショコラフォンダン タイム

クリーム添え

Rare chocolate fondant Thyme with cream

530 yen

583 yen including tax
SOFT SERVE ICE CREAM
きんたろう牛乳ミルクソフト

Kintarou milk soft serve ice cream

450 yen

495 yen including tax
PARFAIT
ストロベリーミルク パフェ

Parfait Strawberry milk

720 yen

792 yen including tax

抹茶カカオ パフェ

Parfait Matcha cacao

720 yen

792 yen including tax

マンゴーココナッツ パフェ

Parfait Mango coconut

720 yen

792 yen including tax
DRINK
CAFFEE / TEA / SOFTDRINK
コーヒー

Hot / Ice

Coffee

550 yen

605 yen including tax

抹茶ラテ

Matcha latte

630 yen

693 yen including tax

ハニーホットレモネード

Hot honey lemonade

630 yen

693 yen including tax

アイコニックフレッシュハーブティー

Pot

ICONIC fresh herb tea

780 yen

858 yen including tax

パープルレモングラスティー

Pot

Purple lemongrass tea

バタフライピー、レモングラス

Butterfly pea, lemongrass

780 yen

858 yen including tax
紅茶

Hot / Ice

Tea

550 yen

605 yen including tax

カプチーノ

Cappuccino

600 yen

660 yen including tax

エスプレッソ

Espresso

400 yen

440 yen including tax

5種スパイスを効かせたホットチャイ

Hot chai infused with 5 spices

630 yen

693 yen including tax

ロイヤルミルクティ

Royal milk tea

630 yen

693 yen including tax

オレンジジュース

Orange juice

550 yen

605 yen including tax

りんごジュース

Apple juice

550 yen

605 yen including tax

ペリエ

330ml

Perrier

380 yen

418 yen including tax
MOCKTAIL
Non-alcoholic drinks
ボタニカルアーノルドパーマー

Botanical Arnold Palmer

レモネード、バタフライピーティー

Lemonade, butterfly pea

680 yen

748 yen including tax

マンゴーパッションソーダ

Mango passion fruit soda

マンゴー、パッション

Mango, passion fruit

680 yen

748 yen including tax

ブルーローズミントジュレップ

Blue rose mint julep

ブルーキュラソー、ミント、ローズ

Blue curacao, mint, rose

680 yen

748 yen including tax

ラズベリーローズソーダ

Raspberry rose soda

ミックスベリー、ラズベリー、ローズ

Mixed berries, raspberry, rose

680 yen

748 yen including tax
ノンアルコールビール

Non-alcoholic beer

600 yen

660 yen including tax
ALCOHOL
生ビール

Draft beer

600 yen

660 yen including tax

ハートランドビール 500ml

HEARTLAND beer 500ml

700 yen

770 yen including tax

赤ワイン

Red wine

Glass

650 yen -

715 yen including tax -

Bottle

3,000 yen -

3,300 yen including tax -

白ワイン

White wine

Glass

650 yen -

715 yen including tax -

Bottle

3,000 yen -

3,300 yen including tax -

スパークリングワイン

Sparkling wine

Glass

850 yen -

935 yen including tax -

Bottle

4,000 yen -

4,400 yen including tax -